Day 35: Cranbrook, BC
Location: Cranbrook, BC
During the night's sleep in Cranbrook, Kira the cat kept company with lots of purrs, nose rubs and general friendliness. I also met Jasper & Keeko, who befriended me with lots of licks.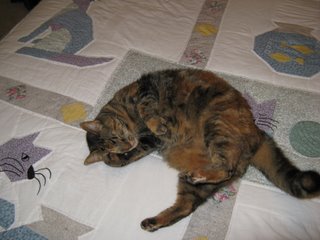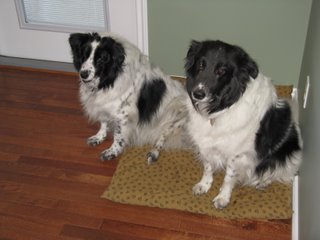 I spent my morning/lunch, catching up on tour business stuff in the sunshine on my cousin's front deck while enjoying a great view of the Rockies: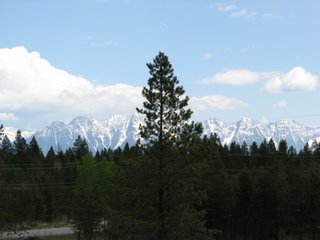 My big adventure for the day in Cranbrook was a visit to the
Canadian Museum of Rail Travel
. It's the largest museum of its kind, with several vintage restored trains and more in the works!
The first stop was fittingly a 1928 Caboose #43696 still in its original condition. I had to stifle a laugh when the tour guide rocked back and forth in the caboose to try and shake it. Yup, the tour started off with a shaking caboose!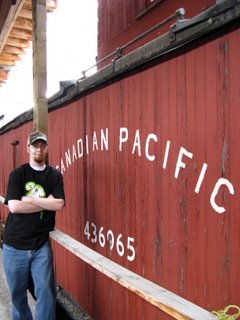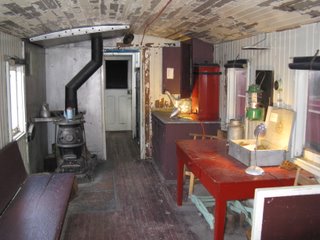 The restoration process is quite expensive and pretty intense. Several layers of paint (often quite ugly colours at that) must be removed to reveal the original mahogany wood paneling.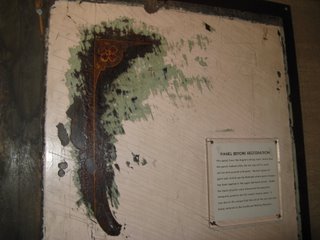 Trains on the tour include:
(a) Seven cars from the 1929 "Trans-Canada Limited".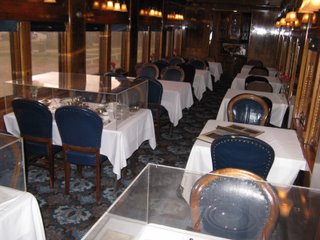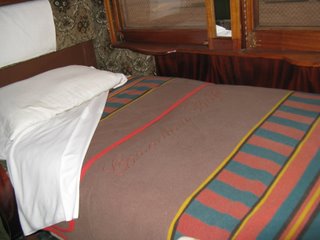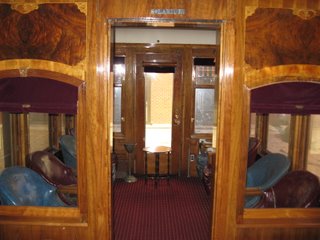 (b) Three cars from the 1907 "Soo-Spokane Train Deluxe". Both the tour guide, Rebecca, & I agreed that the "Omemee" with its emerald green upholstery was our favourite car of the tour.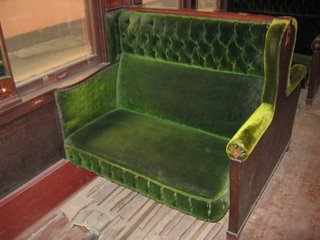 (c) Three General 1920s & 30s Business and Royal Cars.
What I found most interesting was where they found items. Two of the "Soo-Spokane" cars were found in Wisconsin in use as summer cottages. One armoir was found in a chicken coup in Manitoba!
Big thanks to my personal tour guide, Rebecca for the great tour!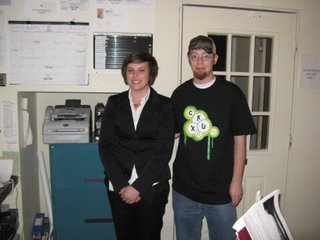 The evening was spent with family, some of whom I hadn't seen in 20+ years!