ECMAs, favourites & contests


I'm headed to the ECMAs this weekend in Corner Brook, Newfoundland. Population 20,083. No Rogers cell phone coverage. None of that will matter though, cause it'll be a party!

I'm going to resurrect my tour blog and attempt to keep it updated for the weekend. Here's the link: www.brockwaybiggs.com/tour

Saturday night (Feb 28th), I'll be joining old friends Andy Cotter, Nayles & The Motorleague on the Music NB stage at Whelan's Gate, 14 Herald Ave. Full info here: www.theinvasiongroup.ca/wordpress/

If you're headed to Corner Brook, let me know.
If there's a party I need to check out, let me know.
If you've got a gig there, let me know.
If you need a bed for Thursday night, let me know.


Vote for your favourites!
--------------------------------------------------------------------
There are two online music polls wrapping up shortly that need your input:

1. CBC Radio 3's Best Live Music Club in Canada - radio3.cbc.ca/polls/?pollId=35
My favourite venue of all time, The Capital (b/w Phoenix), is in the top 10.

2. ECMA 2009 Fan's Choice Award - www.cbc.ca/eastcoastmusic/
Brockway Biggs is among the contenders and could use votes from every super dude and caboose shaker out there. But don't forget to consider folks like Classified, David Myles, Duane Andrews, Gordie Sampson, Hot Toddy, Joel Plaskett Emergency, Samantha Robichaud & Vishten


Contests & prizes
--------------------------------------------------------------------
I've got a handful of extra CDs that need a home. For a chance to win, send an email to theword(at)brockwaybiggs(dot)com with the subject "I love Canadian rap".
Deadline: March 15, 2009. Limit one entry per valid email address.

Prizes:
* Anonymous Twist (Toronto) - The Crucible
* Boz Faramone (Ottawa) - Bad Man Skankin
* Busto 4 d (Kamloops/Guelph) - Album Names Don't Mean...
* CMP Studios (Toronto) - Street Singles '08
* The Discounts (St. John's) - Part One
* The Messenger (Toronto) - No Soliciting
* Martin Finch (Halifax) - The Garnet LP
* Various Artists (Canada) - Brockway Ent's Rap Future Superstars 2009

Winner: Justin V, Bundown Sound Crew, Winnipeg, MB

Peace.
Brockway Biggs & Callie the kitty.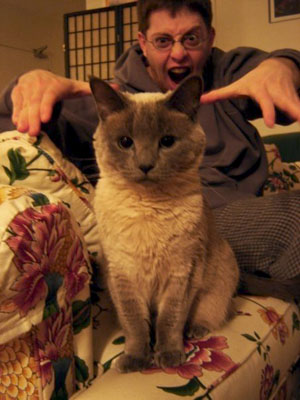 (Photo by
Manic Mike
of
CHRI
)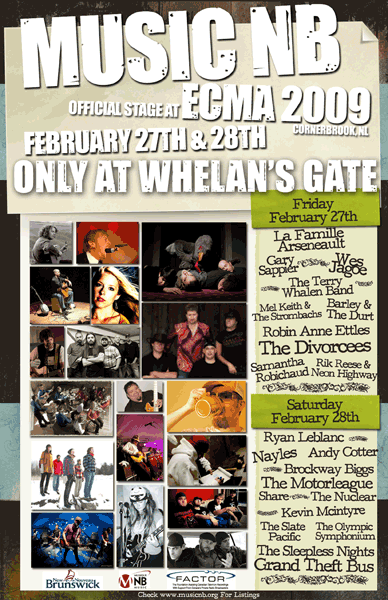 Brockway Biggs -
www.brockwaybiggs.com