The Ontario Independent Music Award Nominated 3rd album and first as Brockway Biggs, released 21 August 2007
Collaborations include Skratch Bastid, Classified, Prentiss Church (Training Day Sdtk), D.O. Gibson, Fresh Kils, Sean One, J-Bru, Boz Faramone, DJ Ducats, DJ STV, Nevski & more.
"Endearing in-your-face honesty and dope beat selections." - Thomas Quinlan, Exclaim
SOLD OUT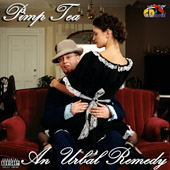 Pimp Tea returns with his ECMA-winning sophomore album released on 17 Aug 2004 including the hits Shake Ya Caboose & Super Dude.
Featuring guest vocals from Bonshah, Mickey D, Rory Borealis, The Sound & THe Fury & AC.
Production by Jorun (Buck 65, Sixtoo, Universal Soul), Classified, Nevski, J-Bru, Cal, Karl Mohr & more; cuts by DJ STV & Jorun.
Described as "strong through & through" (Bob Mersereau, CBC Arts Reporter). Enhanced CD includes 5 videos & 4 bonus songs.
$12.50 CDN by Paypal or e-transfer
Includes tax & Canada/US shipping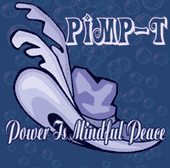 The highly anticipated debut album from Pimp Tea released on 27 Aug 2002.
Featuring guest vocals from First Words, Tech Thai, AC, WS & Mossman.
Production by Classified, We Stain Porcelain, Sean One, Nevski, Tech Thai, Ill Factor, Electrical Discharge and Danny Elias; scratches by DJ STV & Tech Thai.
Described as "a considerable achievement" (The Daily Gleaner) and "truly groundbreaking" (ybfree.com).
SOLD OUT