ECMAs in Cape Breton



There's a big storm in the forecast, but I'm hoping I'm still able to make it to Cape Breton this weekend for another round of the East Coast Music Association festival (ECMA).

On Friday, March 5th I'll be playing on campus at The Pit with lots of local talent including ECMA rap nominees Mista Mack, Mischif & Shiest. The Facebook event is here This will be my 9th show in Cape Breton, so I thought I'd share some stories below.

Thanks to everyone who's shown support for the 2010 Canadian Rap Future Superstars compilation. It peaked at #2 on the Canadian campus radio rap charts, and reached #1 at CKXU lethbridge & CJLO Montreal. If you haven't checked it out yet, you can download it here.




The history of Cape Breton & I





2003



In 2003, I played my first show in Cape Breton. Yes, it was 7 years ago that a small tour with J-Bru, Spesh K, DJ IV and The Sound and The Fury (RIP), saw me first visit this friendly island. It was a double bill at the Steelworkers Hall and Bunker's Peanut Bar with locals, The Prophets, composed of Mista Mack (back when he was known as Triple Tee), Marc Cee + KNZ. It was a blast - a late night filled with homemade lasagna and booze.

My sleep was cut short after a call from a tour member who was trapped under the eavestrough of a local tv shop (watching WWF), unable to move for fear of getting his suade tracksuit wet from the downpour. I was so exhausted I drove through a red light after picking him up, but luck was on our side that day.




2004


In 2004, I returned to CB on tour with Mick D, Scout, Curbside Prawjek and Rory Borealis. We played the Maple Leaf Lounge, which remains my favourite venue of all time (RIP), just barely ahead of The Capital/Phoenix in Fredericton. At the end of the night I got chased back to the tour van by a huge guy who punched me in the kidney earlier, after confiding that he'd spent 3 large on cocaine, booze and gambling that night. When the tour folks found me in the van, I drove 2+ hours to the amazing Evolve festival, with a stop along the way for a "free" shower at the KOA campground, while staying awake to the sounds of the newly released K-Os 'Joyful Rebellion' album.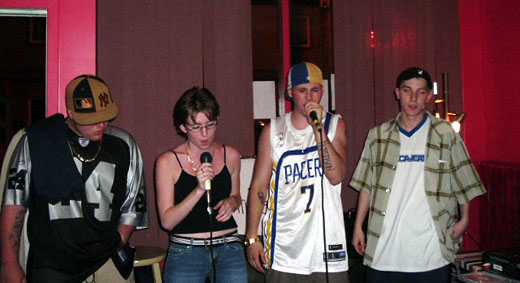 2005


I was back in CB again in 2005 for the infamous ECMAs where I won my award for urban single of the year for 'Shake Ya Caboose'. Check the video on YouTube here: http://www.youtube.com/watch?v=Eb0If-kp8OM


Many Fredericton businesses helped with the fundraiser to send co-nominees Mick D & Bonshah, along with DJ Loc Dog to the ECMAs. ANSMA let us into their block of rooms, and we shared a room with Fax 4 (Spesh K, Quake + Markit & Boy-Ill of Something Good). Yes, people were sleeping on the floor.

It was a crazy amazing weekend, with a show in Dominion that none of us will forget thanks to the $1.50 shots. Locals Marc Cee, Mista Mack and Initial were all on the bill. Gordie Sampson's dad, Frank, was our driver on one of the shuttle vans. I also met some locals with whom I've become great friends, and has made Cape Breton my favourite place to visit in Canada.


2008
| | | |
| --- | --- | --- |
| In 2008, I returned to CB on my 100-day cross Canada tour. On day 91, I played at Bunkers in sydney, and on day 92 in glace bay at north street club. Mista Mack, Mischif, Sick Kookies, DJ Method and DJ Gary B made the nights a blast, along with the CBLA girls and the late night post-show pool party. | | |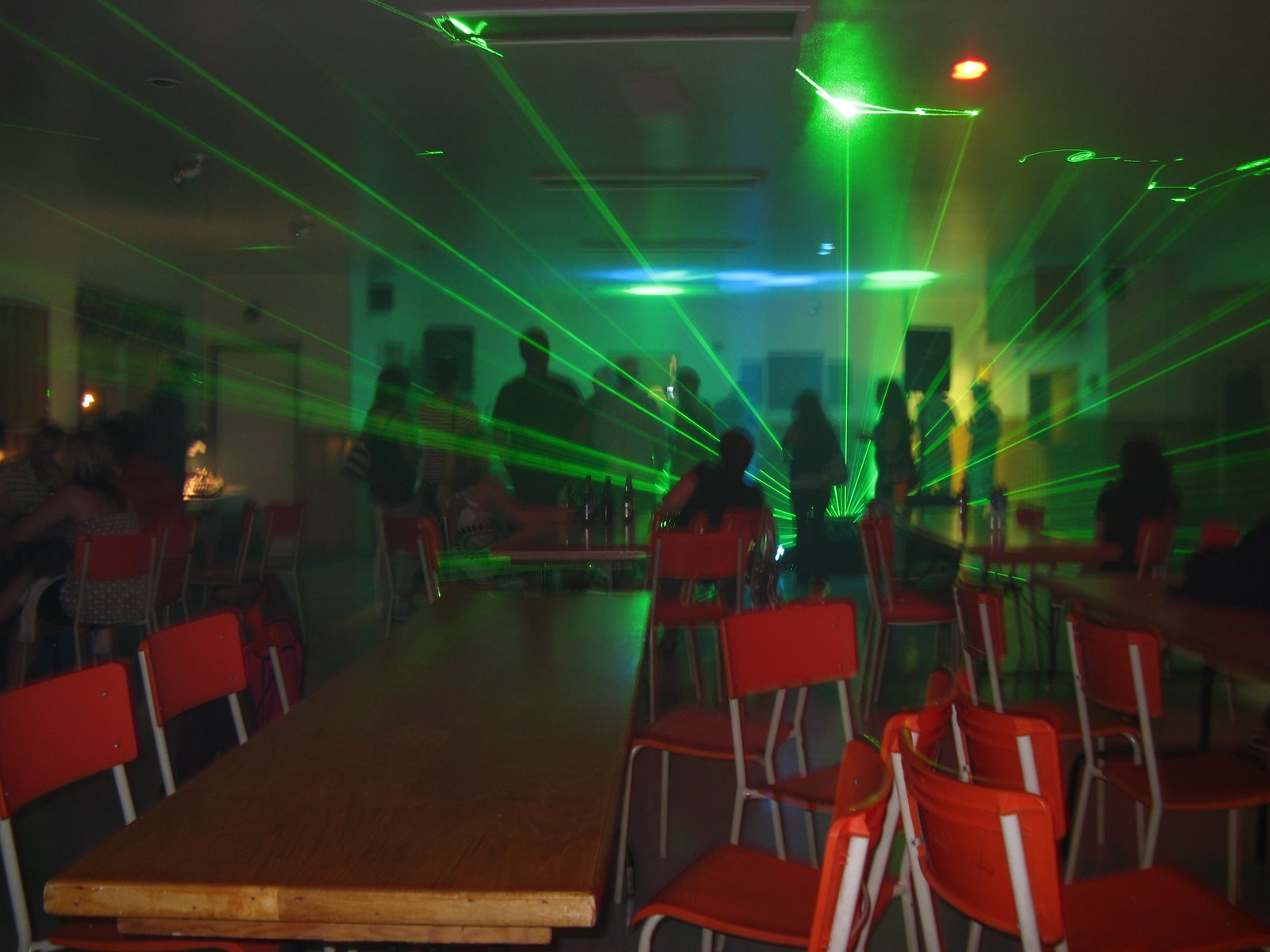 2009


In 2009, I returned on tour with DJ Ducats for my 8th show in Cape Breton - once again at Bunkers Peanut Bar with locals Mischif, Mista Mack & DJ Gary B. Best of all, Marc Cee came out retirement for the show.



2010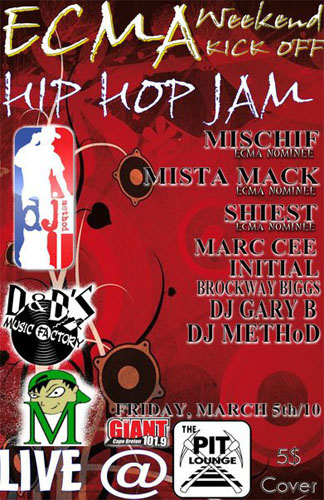 Peace.
Brockway Biggs


Brockway Biggs - www.brockwaybiggs.com
Brockway Entertainment - www.brockwayent.com
Facebook - www.facebook.com/brockwaybiggs
Twitter - www.twitter.com/brockwaybiggs