Vancouver, CD Release Poster + more.
Hey all,

Vancouver:
I'm fresh back from my first trip to Vancouver where I met a couple of long-time email correspondents who embraced me with open arms. Friday night, I chatted with Matt Chan (of No Luck Club) on his 'Straight No Chaser' radio show on Simon Fraser U's CJSF 90.1 FM. Saturday night, Mat The Alien invited me on stage at Shine for a fun performance, where I met the talented host of the night, Lady Precise of Stinkmitt.

CD Release Poster:
The CD release posters are back! Painted by the talented Freyja Zazu, a former b-girl of Lokdown fame, the posters aren't without a bit of drama. Two blocks after picking them up from the printer, a window fell from the 21st floor of a condominium building onto my car, shattering my rear window and covering the posters with glass. True story. Copies are available for $5 or free with CD purchase.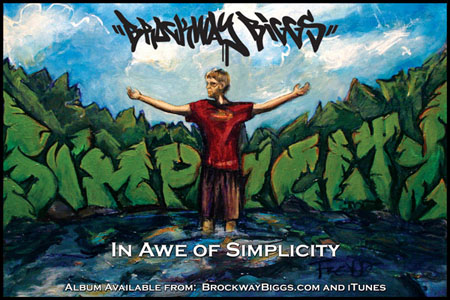 Tidbits:

The Ontario Independent Music Awards turned out quite nice. Big congrats to Toronto's talented Miles Jones for his win for 'Best Hip Hop Recording.'

Urb Magazine has selected my 'Canada Dry' as part of its Next 1000. They're using an online voting system to select their infamous "Next 100" published annually in their magazine. If you could take a second and vote for me here, I'd really appreciate it!

Congrats to the winners of last month's contests:
Steph A (Ottawa, ON), Jon 'Cra-Z' M (Russia), Caitlin K (Ottawa, ON), John T (Toronto, ON), Mark S (Fredericton, NB), Charlie TH (Vancouver, BC), Champion M (Belgique) & Jason G (Fredericton, NB)

What's next? I'm finalizing the track listing for my annual canadian rap compilation. I'm itching to make a new music video - I can't believe it's been 3 years since the last. Anyone out there interested? Soon I've gotta start planning next summer's cross-Canada trek. And of course, lots of Christmas parties... be safe.

'In Awe of Simplicity' CD can be purchased:
on iTunes
Credit Card, PayPal, Cheque, Cash

Wishing you much peace,
Brockway Biggs

Brockway Biggs - www.brockwaybiggs.com
Brockway Entertainment - www.brockwayent.com