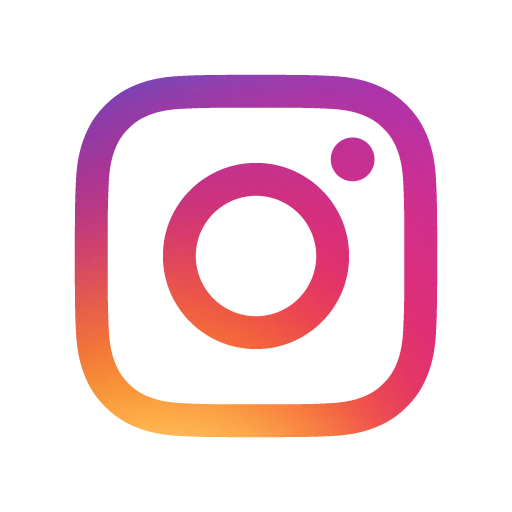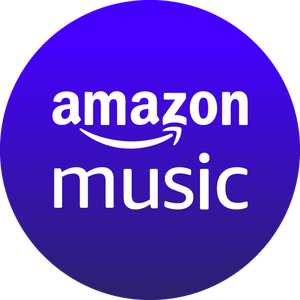 7 April 2022 - "Gift & Deed" music video
Exciting news! I have a new music video out for my song "Gift & Deed". Watch it on YouTube or stream the song at all your favourite places.
"Gift & Deed" tells the story of my friend Bobbie who was on dialysis for 7 years awaiting a kidney.
April is organ donation awareness month. "90 per cent of Canadians say they support organ donation, yet only 32 per cent have registered their decision." Registration status can be checked here: OrganTissueDonation.ca
During the month of April, enter the contest for a chance to win 1 of 8 prizes comprised of merch and CDs from various artists. Check the April newsletter for contest details & the list of prizes.
1 Feb 2022 - Old Videos are New Again
All the old Pimp Tea videos are now available in 1080p! A vast improvement over the quality from 16 years ago. The old ones racked up 94K views - help me get to 100K by checking out the shiny new 1080p videos on my YouTube channel.
There are music videos for Shake Ya Caboose & Petty Crime. And live performances on:
1 Aug 2021 - 'An Urbal Remedy' on streaming platforms
My 2005 ECMA award winning sophomore album, 'An Urbal Remedy' has been released on digital platforms: smarturl.it/an-urbal-remedy.
The album includes beats & collaborations with Classified, Jorun Bombay, Bonshah, Karl Mohr, DJ STV (of First Words), Mick D, Nevski, Rory Borealis, Art James, Colin Neilson, Darrow Productions, The Sound & The Fury ( FreeMC, Furious, Andrew Cotter (AC), Elliott Boswell & more. A skit by Freddy Mac. Commentary from Ed The sock and a live performance on MusiquePlus. Photography by Ryan Richard. Modelling by @tantalizingtreatsbytanya
This 2021 digital release includes 2 previously unreleased tracks: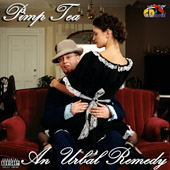 June is brain injury awareness month, so I thought I'd share a bit about my struggles with post-concussion syndrome (PCS). In 2011, I just kind of disappeared from the music & social scenes due to a life-altering concussion. My concussion story with videos has been posted here.
Exciting news! New single "Gift & Deed" is out on bandcamp and all streaming platforms. Download/stream it here: smarturl.it/biggs-giftanddeed.
April is organ donation awareness month and "Gift & Deed" shares the story of a good friend who spent 7 years on dialysis due to kidney failure.
I started the song in 2012 in the hopes of raising awareness and to help my friend find a kidney. It's been a bit of a long journey to completion as I have struggled with post-concussion syndrome, but I'm happy to finally share it. It's my first new song in 5 years. The beat is by DJ Moves.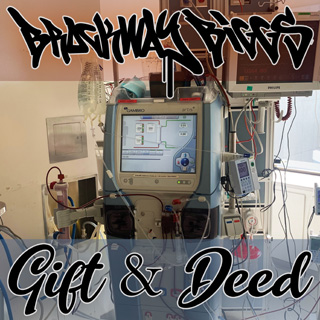 My 2007 album "In Awe of Simplicity" is now out on all streaming platforms & bandcamp. It includes a previously unreleased bonus remix by Fresh Kils. Check it out: linktr.ee/brockwaybiggs
Brockway Biggs (formerly Pimp Tea) returns with his first single in nearly a decade.
Derailed by a life-altering concussion in 2011, the Ottawa/Fredericton rapper is excited to bring you 'Remarkable' featuring AC (Andy Cotter) and The Sound & The Fury.
The track freshens up his 2004 song 'Maniac For Your Love' and was unveiled as a surprise at his wedding reception.
This first post-concussion performance thrilled his wedding guests and their impromptu footage led to the making of a live video version of 'Remarkable'.
You can check it out on YouTube.
Available: Soundcloud / iTunes / Google Play / Spotify / more...
Hey everyone. You probably haven't heard from me in quite awhile. I suffered a few smaller concussions from mid 2010 to mid 2011, which I naively ignored.
Then in August 2011, I suffered a big one. It's more than 7 months later, and my life is still paused as I very slowly recover. I haven't been able to tolerate listening to music since the "big one", so unfortunately, I wasn't able to put out a Canadian rap compilation last year (first time since 2002). I also haven't been able to pursue my own music since mid 2010.
If you get hit in the head, pause & rest... cause if you've got a bad head injury, your injured brain might not be able to detect it. I will recover, it's just a very slow process.
I've released my annual Canadian rap "Future Superstars" compilation cd containing my 22 favourite tracks of the year. You can check the track listing and read about it in the December newsletter. Or you can download the 110 MB zip file directly from here.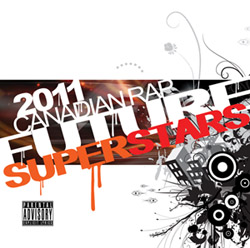 I'm headed to the Fredericton this weekend for the Fredericton Hip-Hop Reunion Show. Read about it and a contest in the July newsletter.
I'm headed to the North by Northeast (NXNE) this weekend in Toronto. Details and a recap of the past few months are available in the June newsletter.
I'm headed to the East Coast Music Association festival (ECMA) in Cape Breton this weekend. This will be my 9th show in Cape Breton. Read up on my CB history & more in the March newsletter.
I've released my annual Canadian rap "Future Superstars" compilation cd containing my 23 favourite tracks of the year. You can check the track listing and read about it in the December newsletter. Or you can download the 110 MB zip file directly from here.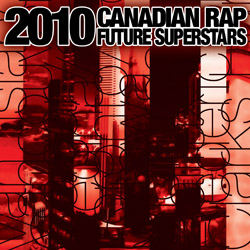 Keep your eyes on the event listings, as DJ Ducats & I prepare to head out on an Atlantic Canada tour in October. Ducats has held down 'The Journey' radio show on CKCU in Ottawa since 1996.
Check out the August newsletter for a list of my favourite Canadian singles of all time. There's also info about CBC picking 'Shake Ya Caboose' as New Brunswick's contemporary anthem.
To find out who won the $100 Canadian Borden, along with some mailbag goodies, check out the June newsletter.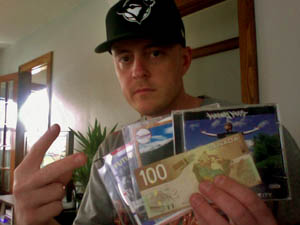 I had a blast at the ECMAs in Corner Brook! My long overdue recap is in the April newsletter, along with a chance for you to win $100 from Brockway Ent.
I'm headed to the ECMAs this weekend in Corner Brook, Newfoundland. Check out the February newsletter for full info, some online music polls and a contest for free CDs.
The '2009 Canadian Rap Future Superstars' compilation debuted at #2 on the Canadian hip-hop campus charts last week. Check out the January newsletter for full info, my favourite albums & live artists of 2008 and plans for the ECMAs.
I've released my annual Canadian rap "Future Superstars" compilation cd containing my 22 favourite tracks of the year. You can check the track listing and read about it in the December newsletter. Or you can download the 75 MB zip file directly from here.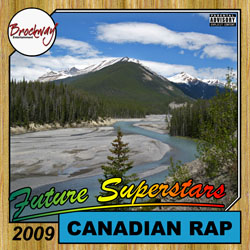 It's taken me 3 months, but I'm finally done the tour summary... Read all about it in the October newsletter
Live 88.5 is sending me to Vegas as part of their "24 Hours in Vegas" contest, and I'll be performing on the flight! Read all about it this Ottawa newsletter.


I set music aside the past two months to enjoy the end of summer with friends and sports. It's been a much needed break! I adopted a cat! Read about her, a Fresh Kils remix and a contest with tons of prizes in the September newsletter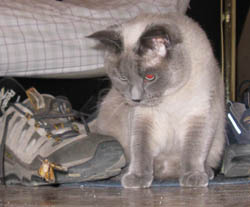 It's day 50 of my 100-day tour across Canada and I'm pretty exhausted.
Only two days have been above 20 degrees (both in Prince George).
It snowed twice.
I've already driven 13,000 kms.
I had my side view mirror licked by an elk.
Two grizzly bears walked in front & back of my ride.
I wouldn't trade the trip for anything.
Read the day 50 summary in the June Newsletter!
I've began my epic trek by first stopping in New Brunswick to unwind, work on set lists, visit my parents and take my #1 fan out to dinner. Read all about progress in the April Newsletter!
There was a nice article with a kickin picture of yours truly in today's Ottawa Citizen. You can read the article here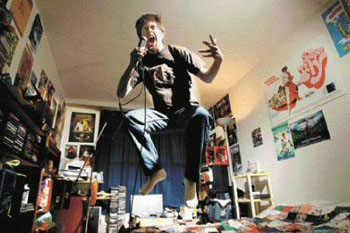 It's less than 4 weeks until I hit the road. I'm pretty overwhelmed and in want of more shows! Fortunately I've got some great sponsors lined up! Read all about progress in the March Newsletter!
It's official. I'll be heading out this summer on a 100-day cross-Canada tour! I've added a Tour Blog Section.
I spent 5 splendid days in my hometown of Fredericton for the East Coast Music Award (ECMA) festivities over the Feb 6-10 weekend. I met up with tons of friends, fans, peers and I feel more motivated than ever. Check the February Newsletter for all the details!
Check the January newsletter for a recap of my favourites and biggests of 2007: www.brockwaybiggs.com/newsletter/2008-01-14.html
Biggs has tracks featured on two end of year compilations:
* Atlantic Hip-Hop End of Year Sampler 2007 - 'Uhhh' feat J-Bru & Boz
* Fear and Loathing in Ottawa - 'Canada Dry'
I've released my annual canadian rap "Future Superstars" compilation cd containing my 25 favourite tracks of the year. You can check the track listing and read about it in the December newsletter. Or you can download the 75 MB zip file directly from here.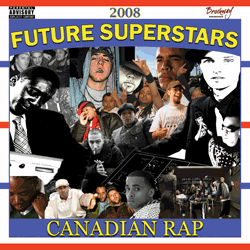 The CD release Posters are back (pic shown below)! They were painted by Freyja Zazu, and are for sale in the store. I had a great first trip to Vancouver, where I met up with folks like Matt Chan and Mat The Alien. Read about this & more in the November newsletter.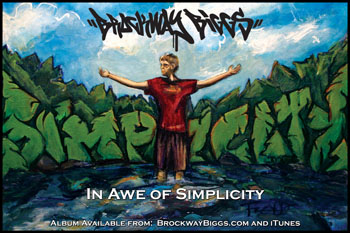 Nicole Rushton & I are nominated for an Ontario Independent Music Award with our track 'Canada Dry.' Also, I've teamed up with Fillmore Street Brewery to help bring their scholarship to Canada. Read about this & more in the October newsletter.
CBC Radio 3 Picked my "Pinch Hitter" as their Track of the Day. You can read the feature, download it, stream it or add it to your iPod all here: radio3.cbc.ca
Or Read about it & what other folks are saying in the Sept newsletter
The CD release show this past Thursday at Heaven was fun, with a nice turnout. I've also gotten some great press including Bob Mersereau's review in NB's Telegraph Journal and Allan Wigney's feature in the Ottawa SUN.
The album and singles are now available for purchase on iTunes
Today is the big day - my 3rd album, 'In Awe of Simplicity' is finally out! It has been 3 years in the works and has seen me leave Fredericton for the metropolis of Ottawa. I'm excited to finally share it with you! Read the whole newsletter here.
I was in Toronto for Easter weekend 2007, and dropped by Art of Fresh's video shoot for 'Get Free.' Watch for me at "poof" and breaking out the dance moves at the end. Check out the June Newsletter where I recap my favourite videos that I've had cameo appearances in.
Ottawa's DJ Ducats (of Rebel Mag) recently released a new mix called 'Bunker Mix' in anticipation of Boz Faramone's debut album. I linked up with Ottawa's Addaboe to bang out a track for the mix called 'D-U-C-A-T-S Power'. Download Ducats' full mix here. Or just grab my track in the audio section.
Brockway Biggs talks to Paul Castle of "Shift" about his Pimp Juice link up, name change & more. You can download the mp3 of the interview in my audio section.
Brockway Biggs feat Prentiss Church & D.O. - 'Shake Ya Caboose (Nevski remix)'. Read the press release. I'll be discussing this collaboration with Paul Castle today on CBC NB's "Shift" from 4-6 pm AST.
Click here to read the April Newsletter. Done Mixing next album. New track out on Sean One's album. Old remixes Available for download. And a contest!
Check clips of me in the hot tub on Ed the Sock's night party on YouTube. Click here to read the March Newsletter and story of how I got invited on the show.
Click here to read the January Newsletter.

The Super Dude Shirts are sold out! I apologize to those I disappointed. The shirts didn't sell nearly this quickly when I did the first run back in 2003 (2 years vs 3 weeks). There are no plans to make more at this time.
Click here to read the January Newsletter.
Brockway Ent's 'Canadian Rap Mix 2006' features the collaboration track for Nelly's energy drink 'Pimp Juice.' The track, titled 'Shake Ya Caboose (Nevski remix)' features Prentiss Church (from Nelly's Derrty Ent record label) and former guiness record holder for longest freestyle, D.O.. Expect the unmixed single to be released in Spring 2007.
Brockway Biggs' single 'Pinch Hitter' was selected for KeepItClassic.com's Underground Hip-Hop Compilation Vol. 5 hosted by Mr Lif (of Def Jux) and Lady Bug Mecca (of Digable Planets). More info. The infamous Nasty Nes of RapAttackLives.com picks it as one of his favorites.
Click here to read about my celebrity encounter at Music NB Week.
When I started out in 1999 my focus was on having fun, which I accomplished while garnering considerable accolades as Pimp Tea (formerly PIMP-T). However, the maturity gained from seven years of writing, performing and simply living life, has led to my desire to move away from the "pimp" persona.

So, I'd like to introduce, Brockway Biggs and welcome you to this site, as I take yet another step along my artistic path.
April 16, 2006
I've changed my name to Brockway Biggs. Check out www.brockwaybiggs.com to keep up to date.
February 4, 2006
Tune into MuchMusic's 'Going Coastal' this Sunday, Feb 5th at 11 pm EST to check out Universal Soul's video for 'Back & Forth' featuring Amelia Curran. I have a nice role in the video, which was shot in Halifax last April. I'm the only person in the video who realizes we're being videotaped, so naturally I freak out! I hear it's funny, I can't wait to see it! Hopefully it will be online soon. Click this link to request it!
December 5, 2005
Just got word I'll be performing at Canadian Music Week in early March in Toronto. Played a fun gig on Friday with a band at Affinity Productions' Christmas Party. Big ups to Mike! Check out my Brockway Ent website! New material in the works... sooo busy.
June 20, 2005
I've got a new track out called 'Pinch Hitter' produced by Sean One. It's on DJ Loc Dog's '40s & 9s Round 2' available in Fredericton at Elusive on Queen St. Email DJ Loc Dog for how to purchase copies at locdogjr(at)hotmail.com. Contains songs by Fredericton's finest: Bonshah, Phakt, Sean One, Mickey D, Miracle, Monark, Above, Jed NICE, Apostrophe & more.
June 5, 2005
My website for my Marketing & Promotions website has been launched: Brockway Entertainment. I'm working with Classified, Skratch Bastid, First Words, Spesh K, Eternia, Jorun, Sean One, Grafenberg All-Stars, Universal Soul, J-Bru, & more...
May 20, 2005
The video for the ECMA-award winning 'Shake Ya Caboose' is complete! Check it out in the video section. You won't see it on Much Music, so grab it while it's hot!
April 25, 2005
VVVU Music have released their latest compilation - an eclectic mix of Atlantic Canada Talent. Their latest compilation, 'East Coast A Go-Go' features Pimp Tea's 'This Is Me'. Check them out here. Other featured artists include: Andrew Duke, 3 Piece Suite, The Dry Heeves, Madman Orchestra, The Peter Parkers, I Was a Spy & Gary Flanagan.
April 19, 2005
I spent the weekend in Halifax on set of the Universal Soul video shoot for 'Back & Forth.' I managed to get a nice little role. So watch for it in a couple months. It features Amelia Curran on the hook. Jay the Director (from Character Films) was really great! I also caught the Skratch Bastid, John Smith & Pip Skid show... Smitty & Pipi were firing on much higher cylinders than last time I saw them - it was a great show! I Ain't Lazy!
April 9, 2005
I've been kinda quiet for a bit, so I figured I'd give you an update. Right now I'm doing publicity for a handful of talented hip-hop artists. Congrats to Spesh K on receiving his first VideoFACT grant for 'Knockin Em Down'. Here's who I'm working with:

* Classified - Boy-Cott-In The Industry CD - #6 on Chart Attack, #4 on MuchMusic Rap City, #7 on MTV Canada, #46 on R&B SoundScan
* Spesh K - Export Eh CD - Charting on 7 Campus Stations, VideoFACT Grant
* First Words - First Words CD - #5 on Chart Attack
March 18, 2005
Canadian Music Week (CMW) was a blast. Had a great time hanging out with my brother in Toronto - Congrats to you Colin for winning a CMW award for Recording Studio of the Year as part of the Metalworks team!! Here's my recap of the CMW event:
CMW 2005 Recap

While up there, I came up with my New Brunswick Dream Team All-Star band to back me up someday:
Male Vocals: Andy Cotter of Chillin Room
Female Vocals: Jessica Rhaye
Guitar #1: Matt Anderson
Guitar #2: Matt McGuire of Chillin Room
Bass: Steve Lawrence (From NS, but I had to make an exception)
Double Bass: Tom Easley of Hot Toddy
Drums: Dan Rogers of Obsidian Reign
Horns: Matte Robinson & Jeannine of Vetch
Fiddle: Samantha Robichaud
Banjo: Dan Cunningham of One Mile Hill
Keyboard: Patrick Reinartz aka The Trick
Bassoon: Yvonne Kershaw
Piano: Position open - feel free to apply :)
February 24, 2005
On Sunday, Feb. 20th I picked up my first ever East Coast Music Award (ECMA) for Best Urban Single for the Nevski-produced 'Shake Ya Caboose' in Sydney, Nova Scotia.

You can read DJ Loc Dog's and Pimp Tea's very short recap of their ECMA weekend in yesterday's 'The Brunswickan' in Fredericton or check it out online here:
Pimp Tea: ECMA Recap #1
DJ Loc Dog: ECMA Recap #2

Check out 75% of my Acceptance Speech at the link below. Thanks to DJ IV (of Universal Soul) for the video! It's big - 20.9 MB - so expect to wait a while: ZeD TV Streaming
OR http://static.zed.cbc.ca/users/p/pimpt/files/2005_ECMA_Acceptance_Speech.avi

Wow. I was really touched to receive this award. It was an amazing weekend, with little sleep as I shared the 2-bed hotel room with 8 other people: Mickey D, Bonshah, DJ Loc Dog, Christine & the Fax 4 (Spesh K, Markit, Quake & Boy-Ill). Thanks for all the congratulatory emails & phone calls - it means a lot to me.

With so many people to thank, I forgot the most important person in my acceptance speech - Nevski for his amazing beat for 'Shake Ya Caboose'. The nerves got me. Check Street Fame Records He's working with some big names. He's always come through for me... Thanks Chaylon!

Finally, thanks to Steph Waugh for decorating the door to my apartment! It was a pleasant surprise. And thanks to Rachelle for being my unofficial after party photographer! I met so many wonderful people this past weekend - it was overwhelming and beautiful!

One of the highlights was definitely having my picture taken with Rita MacNeil. It's below. She's a wonderful person and an inspiration to all artists in Atlantic Canada.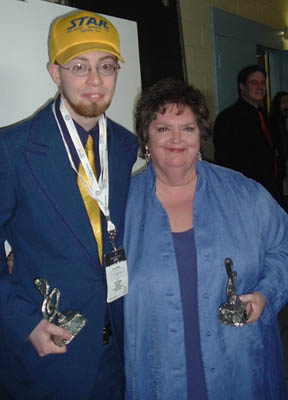 January 26, 2005
Pimp Tea received 3 nominations for 2005 East Coast Music Awards, which take place in Sydney, Nova Scotia from Feb. 17-20.
* Urban Single - 'Shake Ya Caboose'
* Urban Single - 'P. Titty' feat Mickey D & Bonshah
* Manager of the Year - Troy Neilson

Set your VCRs to Global Atlantic/Halifax for noon AST on Fri, Jan 28th. Pimp Tea sits down on Global Noon with host Duane Lowe for a chat, followed by a performance of 'Shake Ya Caboose' & 'P. Tipty' with Mickey D & Bonshah.

Thanks to all your requests, Pimp Tea's 'Shake Ya Caboose' will be airing this Friday, Jan 28th on ZeD TV's Feedback Friday. Tune into CBC anywhere in Canada from 11:25pm - 12:25 to check out the video! Here's the episode lineup Requests can be sent to: feedback@zed.cbc.ca
January 19, 2005
The Tsunami Fundraiser show at the Playhouse last Friday was an amazing time. 'Shake Ya Caboose' received a great response as well as 'P. Tipty.' I sold a lot of product & even better, got to sign lots of autographs! yay! I was also touched to receive the first ever Matte award from Matte Robinson of Vetch. It is presented "in recognition of being a nice person who shares." It's the most special award I've received yet!

In other news, I've got a fundraiser auction show coming up on Thursday, Feb. 10th to raise money to send me, Mickey D, Bonshah & DJ Loc Dog to the ECMAs. Check the Auction Items here!
January 13, 2005
2004: My Year in Review is here.

I've added a new Resources section to the website containing resources that will be beneficial to most indie hip-hop artists.
January 3, 2005
I've added a few pics in the Gallery from the independent video shoot for 'Shake Ya Caboose'. Nik Mills is currently editing the video now! I can't wait! It includes French maids, Victorian settings, a lot of Fredericton rappers/DJs and a caboose (from McAdam)! Shouts to the cast & crew for volunteering your time!
December 31, 2004
Happy New Year! I finished my annual mix entitled "Pimp Tea's 2004 Caboose & Cranium Crunk Mix". Track listing is an eclectic mix:
01 Sean One Posse Cut - Who Knew (We hit booty for Food) feat Fredericton's Finest
02 K-os - B-Boy Stance
03 Pimp Tea - Shake Ya Caboose
04 Kanye West - Jesus Walks
05 Violator - Keep Doin It feat Mystikal, Busta Rhymes
06 Young Buck - Shorty Wanna Ride
07 Lloyd Banks - On fire
08 Pimp Tea - P. Titty feat Mickey D & Bonshah
09 Guerilla Black - My First
10 Ugly Duckling - La Revolucion
11 Masia One - Halfway Through The City
12 Spesh K - Spesh is Coming
13 First Words - No Mas
14 The Goods - Kunga's Mission
15 Jorun - Right Here
16 Phakt - New Brunswick Invasion 3 feat DJ IV
17 Pimp Tea - Sometimes
18 Divo - Crash feat Eternia & Tara Chase
19 The Sound & The Fury - Gum Flappers
20 More or Les - A Little Too Much Weed
21 Bekay - Year in Review 2004
December 10, 2004
What's New? It's been a little while. All the craziness involved with releasing this album all by myself and being a full time masters student burnt me right out. But now I'm back, feeling a bit rested and with a clearer outlook on life.

There have been a lot of ups, like my ZeD TV videos receiving a great national response (see more below), my boy DJ Loc Dog releasing a great compilation of local talent, my beloved Red Sox winning the World Series, and lots of charting - thanks to all of you who phoned in your requests! (Here's where you can request me: http://www.pimptea.com/requests.html )

There have been a few lows, like my distributor going bankrupt, and having to turn down some great opportunities due to a number of reasons. Through it all, my close friends (Eunice, Lisa, Mick, Stacey & Tom), parents and Fredericton hip-hop folks have been ultra-supportive and ultimately my biggest assets. My fans that've sent words of support, it's meant a lot to me! Thank you all!
November 27, 2004
Well if you missed Pimp Tea's rendition of 'Super Dude' on ZeD TV, don't fret, you can watch it online! Woot! It features Rory Borealis & Fixxion and is streaming online here.
November 17, 2004
I've gotten some great press, radio play & reviews. They're all in the press section. Here's a sample:
Daily Gleaner Feature #1 (Fredericton, NB)
Daily Gleaner Feature #2 (Fredericton, NB)
Chronicle Herald Feature (Nova Scotia)
HFX Feature (Halifax, NS)
Noise Feature (Fredericton, NB)
Aquinian Feature (Fredericton, NB)

Exclaim Review (National)
The Brunswickan Review (Fredericton, NB)
The Reader Review (New Brunswick)
Martlet Feature (Victoria, BC & National Arts Wire)
Soulshine Review (Online - Canada)
Urbnet Review (Online - Canada)
Grind Mode Review (Online - UK)

I've charted on over 40 radio stations in North America, the highlights of which are:
* # 7 nationally in Canada on !earshot hip-hop charts for November 2004 ('An Urbal Remedy' CD).
(Compiled from all campus radio play across Canada).

* # 24 for 4 Oct 2004 & #26 for 18 Oct 2004 & #30 for 25 Oct 2004 in North America on Record Breakers Charts ('Shake Ya Caboose' single)
(compiled from 40+ of most influential campus DJs in North America).
August 31, 2004
The first leg of my tour was a blast. Rory Borealis, Scout, Collide (of Curbside Prawjek) and Mickey D were great tour mates. We had many adventures. I've typed up the whole escapade for you to enjoy. You can read it here.
August 23, 2004
I'm off on my 'An Urbal Remedy' CD & Vinyl Release Tour with Curbside Prawjek, Mickey D, Rory Borealis & Scout. Come check me out:

* Tues, Aug 24th - Myrons - Charlottetown, PEI w/ K-Flo & Teknikal
* Wed, Aug 25th - Khyber - Halifax, NS w/ J-Bru, Cal & Alpha Flight Crew
* Fri, Aug 27th - Maple Leaf Lounge - Sydney, NS w/ Marc Cee & KNZ
* Sat, Aug 28th - Evolve Festival - Antigonish, NS - noon to 1:30 pm
* Sun, Aug 29th - 106.9 Capital FM - Fredericton, NB - interview with Mark Roberts @ 9 am & 9 pm
* Tues, Aug 31st - Elks Club All Ages Show - Fredericton, NB w/ Kiros & Handheld
* Thurs, Sept 2nd - Capital - Fredericton, NB w/ Chillin Room
* Sat, Sept 4th - Studio 112 - Saint John, NB w/ DJ Loc Dog & Phakt
* Fri, Sept 17th - Manhattan - Moncton, NB w/ Element Kontrol & DJ Status
* Wed, Oct 13th - CBC's ZeD TV - Watch Pimp Tea perform 'Super Dude' & 'Shake Ya Caboose' nationally!
August 10, 2004
My album drops in a week!! My national distributor, went bankrupt, so unfortunately records won't be in stores.

Also, it seems Nelly is following in my footsteps with an acronym for PIMP. :) I thought about applying, but unfortunately it's only open to US Citizens.

Nelly's Pimp Juice has created the P.I.M.P Scholars Program, which will provide financial assistance to eligible college students. According to the company, P.I.M.P is an acronym for Positive Intellectual Motivated Person. The scholarship will award two applicants, one male & one female, with a $5,000 award. More info is available at letitloose.com.
June 30, 2004
Well the album, 'An Urbal Remedy' is mastered! J. Lapointe did a great job. Check him out at www.archivemastering.com. A few bugs with the macintosh enhanced CD part, but I'm tweaking 'em right now.

The release date? August 17th! Yes, I did the unthinkable in hip-hop: I didn't delay the album! Instead I moved it up earlier! Now that's fresh!

The album is hot y'all with production from Jorun (Buck 65, Sixtoo, Universal Soul), Classified (Maestro, Infinate, Cella Dwellas), J-Bru (of CTG), Nevski, Cal and many more. Featured artists include Bonshah, Mickey D, AC (from Chillin' Room), The Sound & The Fury & the superfantabulistic Rory Borealis.
May 25, 2004
I've added a new video about my late Great Uncle Don Messer. It's a short piece on Pimp Tea & his Great Uncle, Don Messer. Don Messer stands as the most famous Canadian fiddler of all time and has even been dubbed "the absolute granddaddy of East Coast Music" by the National Post. He was more popular than Hockey Night in Canada and when his show was cancelled, a protest erupted at Parliament Hill! Produced by Bob Mersereau.
April 13, 2004
On Friday, May 14th, tune in to CBC at 7 pm AST to check out Pimp Tea performing 'Super Dude' Live Off The Floor on ZeD TV! It's gonna be live!
March 19, 2004
Pimp Tea Newsletter #6 is here.
February 24, 2004
Pimp Tea Newsletter #5 is here.
February 23, 2004
Just got word that an interview and performance from the 506 Compilation CD Release show in Sussex will be airing this week on Rogers Cable 10 (TV) in New Brunswick. Show airs twice daily from Monday, Feb. 23rd to Thursday, Feb. 26th at 5pm and 9pm.
February 19, 2004
Did a nice little show in Sussex this past weekend for the 506 Compilation release. I saw Gary Flanagan for the first time and he was pretty wicked! The Heatskores from Ontario also played, and lead singer Eddie tried to buy my Labatt 50 trucker hat from me. I said flat out 'no'.
January 15, 2004
A new Super Dude clothing line is now on sale! Designed by Justin Sadler, with color selection by Troy Neilson.
January 5, 2004
2003: My Year in Review is here.
December 31, 2003
Happy New Year! I finished my (hopefully) annual mix entitled "Pimp Tea's 2003 Hip-Hop Chaser Mix". Track listing is an eclectic mix:
01 J-Live - Walkman Music
02 The Roots - The Seed (2.0)
03 Outkast - Ghettomusick
04 Rosco P. Coldchain - Hot feat Neptunes & Pusha T
05 Big Gipp - Steppin Out
06 Tech N9ne - Einstein
07 Nas - Heaven feat Jully Black
08 Buck 65 - Wicked & Weird
09 David Banner - Get Down (Like A Pimp) feat Lil Flip
10 Skratch Bastid - Juggling Justin
11 Dizzee Rascal - Fix Up, Look Sharp
12 Classified - Heavy Artillery
13 The Clipse - P****
14 Killer Mike - Akshon (Yeah)
15 The Sound & The Fury - Steal Ya Wallet
16 Obie Trice - Oh feat Busta Rhymes
17 Buck 65 - 463
18 Three 6 Mafia - Ridin Spinners feat Lil Flip
19 Ludacris - Stand Up
20 J-Bru - Underground MC
21 Josh Martinez - Another Day
November 19, 2003
Newsletter #3 is here.
November 3, 2003
Run on over to NewMusicCanada.com ASAP. I've got Tha PIMP-T THeme & Petty Crime charting in the top 10 nationally.
October 28, 2003
The show on Saturday was crazy! It was one of my best shows of late. I gotta give thanks to my brother for hooking up the best sound I've ever had in Fredericton!

The new songs went over really well. Several people commented on 'Hick Hop', and with Rory Borealis back, the chemistry was in full effect. Mickey D dropped a mamoth verse, which even left the non-hip hop heads amazed!

The Freaky Scene show went really well too, unfortunately most everyone had left by that point, so it was a small but enthusiastic crowd. Poor Rod had his car die on the way up from Halifax. Hopefully he's making out okay!
October 24, 2003
Newsletter #2 is here.
October 20, 2003
The Halifax Experimental Music Fest was a blast! My side project, Freaky Scene, kicked some serious ass! We had such a great time that we'll be performing this Saturday at the Elks club with myself (PIMP-T) and Fixxion, my brother's kickin new band! $5, all ages.
September 18, 2003
I'm going to do occasional newsletter. Check newsletter #1 here.
September 8, 2003
PIMP-T's previously unreleased, yet legendary song 'Super Dude' has been included on Freddy's Rock Pile compilation to be included in 2800 Frosh packs at UNB and St. Thomas universities. Pick it up at Digital World & Backstreet Records in Fredericton!
August 23, 2003
I added new pics from Canada Day to the gallery.
August 20, 2003
Well, I took a much needed vacation! I drove around the southern part of Nova Scotia visiting Springhill Mines (highlight of the trip), Grand Pre, Kejimkujik National Park, The Ovens, Lunenburg, Mahone Bay, Peggy's Cove, etc... It provided some beautiful scenery away from all the hustle n bustle.

For the trip, I decided to do away with cds and dig out my old mixtapes, which brought back some great memories. Here's one of my mixtapes circa 1995/1996:


Side A:
Busta Rhymes - Woo Hah! Got You All in Check!
Onyx - Slam
Cypress Hill - Hits from the Bong
Nice N' Smooth - Funky 4 u
LL Cool J - Goin Back to Cali
Naughty By Nature - Hip Hop Hooray
Method Man - Bring The Pain
2Pac - If I Die 2nite
Cypress Hill - Killa Hill Niggas
Wu Tang Clan - Bring Da Ruckus
Warren G & Nate Dogg - Regulate
Digital Underground - Humpty Dance
Side B:
LL Cool J - Booming System
Onyx - Last Dayz
Maestro Fresh Wes - Let Your Backbone Slide
Cypress Hill - Cock The Hammer
Method Man - Release Yo Delf
Onyx - Da Next Nigga
Wu Tang Clan - Ain't Nuthing to F**k Wit
Dr Dre - Nuthin but a G Thang
Raekwon - Ice Cream
Onyx - Throw Ya Guns in da Air
Cypress Hill - I Ain't Goin Out Like That
Snoop Dogg - Gin & Juice
August 6, 2003
Great news! We (at HipHopCanada.com) won our 2nd Urban X-Posure award in a row for best Canadian hip-hop website!!
July 2, 2003
The video of PIMP-T on MusiquePlus has been added to the video section.
June 23, 2003
Big update today! I've added the 'Petty Crime' video to the video section!!
June 8, 2003
I got some great looking t-shirts in! Buy them in the store. $10 in person, or $13 by mail. Great buy!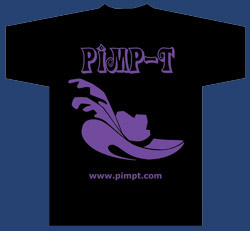 May 29, 2003
Montreal was a blast! What a great city! It's was my first taste of a big city and I gotta say I loved the cheap pizza, bagels, fresh fruit, etc!

The taping of 'Dollartiste du Mois' at MusiquePlus went great! Be sure to tune in when it airs on Saturday, May 31st at 10:30 pm AST! The three other performers are early 80's Paris, France, female singing sensation, Mino; early nineties rocker, Denis Martel; and Blink 182 French spinoff, Les Francoboys.

I'm often asked what music I listen to. I'm almost always listening to albums I'm reviewing, but for the trip to Montreal, decided to listen to what I wanted. So here's what I took with me:
* 6 rap mixes
* Buck 65 - Square
* Cypress Hill - Live at the Fillmore
* Dead Prez - Lets Get Free (great album - a bit racist though)
* Gravediggaz - The Pick, The Sickle and the Shovel
* KRS-One - Sneak Attack (such a great album)
* Lil Kim - Hard Core
* Methods of Mayhem
* Swollen Members - Bad Dreams
* The NWA Legacy Volume 1
* Universal Soul - Time Capsule
May 22, 2003
Here's an excellent quote from Prince Paul that is in total agreeance with how I think:

* From an interview with Prince Paul in the May 2003 Exclaim:
"I gave up a long time ago trying to appeal to the masses. It's not in me, to walk everybody else's walk continuously," he says. "That's why I have a small fan base, but they're pretty loyal and I've accepted that. I hate going to hip-hop shows where cats just pace the stage and say 'Throw your hands in the air!' or 'Let me bust a freestyle!' I can't deal with that. Whatever I'm gonna do, has to be entertaining from top to bottom. Now for the 'real hip-hop' crowd, maybe they'll like it, maybe they won't. Maybe it's too unreal for them, but it won't be typical. So I advise everybody to get a ticket to see history made 'cause I may never do it again."
May 1, 2003
I'm heading out on tour shortly with The Sound & The Fury and Spesh-Ill-K. Check the events section for more details.

My performing partner, Rory Borealis, has moved to NYC for the summer. He'll be greatly missed. However, a Funky Punks reunion has been rumored with WS, AC, Mossman and JD now all in Fredericton! Watch out!
April 11, 2003
University's keeping me plenty busy!! Can't wait for this term to be over. Lots of fun PIMP-T things in the works!

CHSR's battle of the bands was a blast! I was again feeling the effects of a nasty flu, but really got into it. My performing partner, Rory Borealis, and I did a little strip tease... unfortunately it was a mostly male audience. The highlight was definitely the punk kids breakdancing and signing all those autographs!
March 25, 2003
My video for 'Tha PIMP-T Theme' is featured on ZeD TV's website today. Check it out!

The episode of MuchMusic's 'Going Coastal' including PIMP-T will be airing on Sunday, March 30th at midnight. Watch for it!

I'm in the stages of organizing a tour in early May with The Sound & The Fury, Spesh-Ill-K & Brokin Language. Dates & venues will be announced in the near future.
March 3, 2003
MuchMusic showed up at my show on Saturday at the Elks Club. They phoned ahead and got me to stall until they go there. I'll let you know when it will be airing on 'Going Coastal'

If you live in Halifax, be sure to pick up this week's issue of the Dal Gazette. I've been awarded the 'Golden Cane' award. For more info, check the Press section.

The winners of the last contest have been announced. Congrats to Adam Sefler (Montreal) & Jason Tower (Toronto). To enter the next contest, visit the Contest section.
February 17, 2003
Thanks for all your supportive emails!! It really is appreciated!! As you may know, I did not win the ECMA for Urban Recording of the Year. However, I truly feel that the best man won. That man happens to be my only hip-hop inspiration, and was just nominated for two Juno awards. His name's Buck 65. You can listen to his award winning album here.

As for my weekend in Halifax at the ECMAs, I had a blast!! I got an impromptu chance to perform at 1:30 am at the awards after-party, which was fun. The weekend also opened up my eyes to how much support their truly is out there for my music. Overall, it made for an exciting and confidence-boosting weekend! Highlights included chatting with Buck 65, Asia, Samantha Robichaud, Dionisus, Lamar, Skratch Bastid, and of course the performances at the Awards show.
February 14, 2003
Happy Valentine's Day!! Lots of things going on. I'm headed to Halifax today (if I can get my car to start) for the ECMA weekend. Should be a fun weekend! Thanks for all your supportive emails!! BTW, I've had lots of press lately:

In print:
* Halifax: The Coast (Feb. 13-20 issue) pg. 23 Story on PIMP-T
* Fredericton: The Daily Gleaner (Wed. Feb. 12) pg.1 of 'Our Lives' Section. "Our ECMA Nominees are..."
* Fredericton: The Brunswickan (Fri. Feb. 14) pg.7 - "More than just fiddles and bagpipes"

On TV:
* New Brunswick: Friday, Feb. 14th; 6-7 pm; CBC News - Interview with PIMP-T
* CANADA: Sunday, Feb. 16th; 8-10 pm; CBC broadcast of the East Coast Music Awards (tune in to see if PIMP-T wins!)

On Radio:
* New Brunswick: Thurs., Feb. 13th; CBC's "Information Morning" - Interview with PIMP-T
January 23, 2003
I've started to translate the site to French. (J'ai commencé a traduire le site en français)
December 13, 2002
PIMP-T's track 'No Production Budget' has been selected as a finalist for the Dig Your Roots national urban compilation. Click here to see the listing of all selected artists.
December 11, 2002
PIMP-T's album 'Power Is Mindful Peace' has been nominated for a 2003 East Coast Music Association (ECMA) Award for Urban Recording of the Year. Check out the listing of nominees at the ECMA website www.ecma.ca.
November 25, 2002
My video for 'Tha PIMP-T Theme' was aired on Much Music this evening. It ran on Ed's Big Wham Bam. It will re-air tonight at 3:30 am AST. Thanks to everyone who requested it!
November 15, 2002
My video for 'Tha PIMP-T Theme' will air on MusiquePlus (Quebec version of MuchMusic) tomorrow evening. It will be on a show called 'DOLLARACLIP'. Email Musique Plus to request that my video be played: demandes@musiqueplus.com
October 7, 2002
The PIMP-T CBC TV piece regarding myself (PIMP-T), my mom and my late great great uncle, Don Messer will run nationally on Newsworld tomorrow at 12:50 pm AST.
Home - Audio - Biography - Blog - Events - Lyrics - News - Press - Press Pics - Store - TBT - Video - Contact

© Brockway Entertainment